Today we are joined by Joint Venture specialist Glen Ledwell to talk about the do's and don'ts of internet marketing.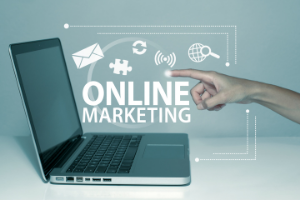 Put You On The Map (2:44)
Something Good Always Comes (7:05)
It Won't Have Longevity (12:21)
I Was Making Millions (15:15)
Think Outside The Box (19:18)
Offering Upsells (23:46)

Meet Glen Ledwell

Glen Ledwell is a serial entrepreneur with a diverse background of experience. Since 2007, Glen has been the co-founder & CEO of Mind Movies, where he continues to be the driving force behind all the marketing strategies. In the first 3 years of being online, he took the company from $0- $6 million SOLELY through Joint Ventures. To date, he has generated in excess of $60 million online and $30 million of that has been purely from Joint Ventures.
"You really should do something before you teach it. - Glen Ledwell
Click To Tweet

Meet Loral Langemeier:

Loral Langemeier is a money expert, sought-after speaker, entrepreneurial thought leader, and best-selling author of five books.
Her goal: to change the conversations people have about money worldwide and empower people to become millionaires.
The CEO and Founder of Live Out Loud, Inc. – a multinational organization — Loral relentlessly and candidly shares her best advice without hesitation or apology. What sets her apart from other wealth experts is her innate ability to recognize and acknowledge the skills & talents of people, inspiring them to generate wealth.
She has created, nurtured, and perfected a 3-5 year strategy to make millions for the "Average Jill and Joe." To date, she and her team have served thousands of individuals worldwide and created hundreds of millionaires through wealth-building education keynotes, workshops, products, events, programs, and coaching services.

Loral is truly dedicated to helping men and women, from all walks of life, to become millionaires AND be able to enjoy time with their families.
She is living proof that anyone can have the life of their dreams through hard work, persistence, and getting things done in the face of opposition. As a single mother of two children, she is redefining the possibility for women to have it all and raise their children in an entrepreneurial and financially literate environment.  
Links and Resources:
Ask Loral App
Loral on Facebook
Loral on YouTube
Loral on LinkedIn
Money Rules
Millionaire Maker Store
Real Money Talks Podcast
Integrated Wealth Systems
Affiliate Sign-Up