SPRING INTO ACTION & WIN!
Spring is in the air and this month it's critical that you shift your energy and clean up your business. Get rid of what's not working and double down on what is. This months contest is all about getting you and your business into shape!
Everyone wins this month, just take the actions below and receive each level prize!
Total value of all prizes, $4091.
Enter your information to enter the contest.
WHY PARTICIPATE IN THIS CONTEST?
Hi, I'm Loral Langemeier, 5x New York Times Bestselling Author, Business, Wealth Coach & Mentor. Every month I like to design contests and giveaways relevant to what business owners need to focus on in that month. Typically it's competitive, this month EVERYBOY WINS!
Step 1 - Enter

Enter the contest and immediately receive a digital copy of my 5th Bestselling Book, YES! Energy, The Equation To Do Less, Make More.
Step 2 - Share

Use your unique sharing link and get just one of your friends to do the same and receive my YES! Energy Roadmap!
Step 3 - Apply

Apply and Interview to receive my $100k Challenge Quarterly Blueprint. This online course & blueprint sells for $1,997.
Prize #1 - Immediate Download Upon Entering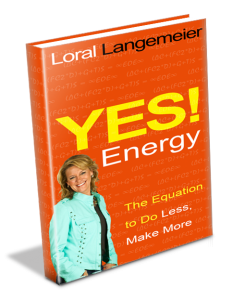 YES! Energy - The Equation To Do Less, Make More
The strongest energy always wins. That's it! That's the key to moving from your current situation, any situation, into the life you've always wanted. This groundbreaking book presents the power of the Yes! Energy Equation, which you can employ to attract abundance to all areas of your life. This formula can help you lead your life to achieve financial freedom; center your actions around a spiritual core of certainty and confidence; up-shift your attitude into consistent optimism; commit to engage with others at the highest, most satisfying levels; create the enterprise you've always envisioned; and dust off your dreams.
Prize #2 - Share Contest, Get 1 Friend To Enter
YES! Energy Roadmap (*retails for $1,997)
This is a powerful online digital program created by International Wealth Expert, Loral Langemeier. Based on her 5th New York Times Bestseller, Loral breaks down each area of her YES! Energy Equation in depth and how to integrate each area into your life and business for success.
25 Lessons in 4 key areas. The Equation, YES! Energy Libido, YES! Energy Mindset & YES! Energy Sales.
Prize #3 - Apply & Complete Interview Assessment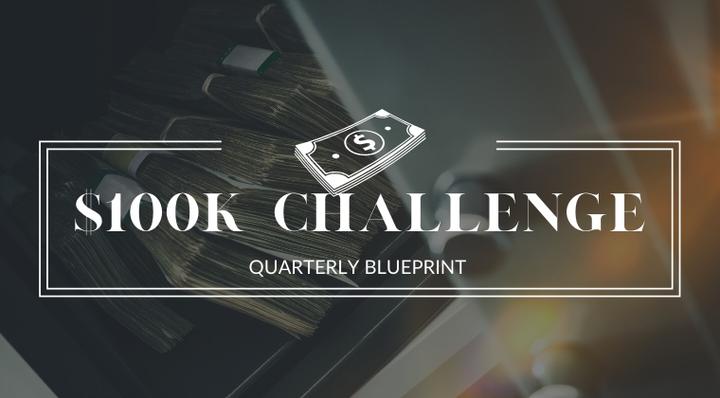 $100k Challenge Quarterly Blueprint
Learn how to create an additional $100,000 in revenue over the course of the next 365 days with Loral's Video Quartely Blueprint Course.
39 Video Lessons From Loral
Resources & Templates
A 365 Day Action Plan
Business Planning & Modeling
Revenue & Sales Funnel
Website, Marketing & Money Collection
$100k Laser Coaching Calls Twice A Month
Fast Cash Coaching Calls 3x Weekly
And More!
Enter your information to enter the contest.
Highly recommend this group to anyone looking to improve their skills in business. I have gained many contacts being a part of this group as well.

Cory Mcgeehon
Great place to be a member. You get some education about owning a business for the right set up and more. You meet other professionals that you can learn from and/or do business with.

Janice LaGesse
If you want to get access to excellent information, and a platform to practice your implementation, while being supported by phenomenal coaches through the process, you want to engage and participate, truly a one of a kind experience!

Ezanne Swanepoel