"There is no better way to make money than being inside a corporate structure." -Loral Langemeier
Click To Tweet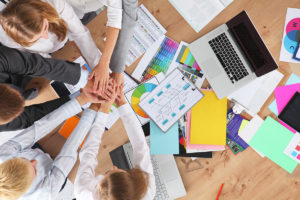 This episode is turned upside down as Brian K. Wright from Success Profiles interviews Loral. Loral shares the industries that first made her a millionaire and how she is excited for today's new opportunities like cannabis and crypto.
Loral talks about the importance of marketing your books and what it takes to become a bestselling author. She also gives us a quick glimpse into her upcoming book. Loral talks about mindset, understanding money, and having the right team in place.
You can find Brian here:
"What is so cool about being alive today is all of the opportunities in blockchain, digital currencies, and the cannabis industry." -Loral Langemeier
Click To Tweet
Show Notes
[03:49] Loral is a five-time New York Times bestselling author. Her new book The Green Rush Millionaires will be coming out next year.

[04:17] She is heavily into the cannabis, CBD oil, and health space. She first became a millionaire in the gas and oil and real estate spaces.

[04:31] Getting a job and just saving will only keep you small and stuck.

[04:46] Companies make money and individuals get taxed. If you're serious about keeping your money, get Incorporated.

[05:37] Her cannabis business has 23 acres in Cathedral City and 32 acres in Hawthorne Nevada. They have nine licenses and are putting green houses up right now.

[06:10] These are exciting times to be alive, get wealthy, and a write books about it.

[06:39] Debt for wealthy people is one of the biggest tools we use. Debt is just the cost of money.

[07:22] Most people don't know how to invest. Why would you pay off debt when it is cheap. Instead of being scared about money get educated about it.

[08:11] People are scared of money because they don't understand it.

[09:14] Take some time and play the Millionaire Maker game and learn to understand money. Understand how it can work for you and be a massive benefit in your life.

[09:53] The goal to win the game is to become a millionaire.

[10:24] On page 194 of The Millionaire Maker book Loral talks about how to handle debt.

[10:38] Transition your debt from personal debt to company debt. Use zero interest credit cards. If you can get cheap money, then why pay it off?

[12:01] Focus on how to make more money.

[12:46] For an author to become a best-seller you have to stage and organize sales, so you can presell your book.

[14:00] Loral uses people's input to generate chapters. This encourages them to buy.

[15:06] Loral has a launch calendar to nail a bestseller. You have to as involved in the launch and the post launch process. Have a goal in mind.

[16:38] Get with someone who knows the process. Involve other people in the content.

[17:12] A book is a great brochure.

[17:27] You need a team. An accountant that knows marketing.

[19:34] Everybody's an author and everybody should have a book. Have a post-launch plan to recover the time you spend on the book and the book launch.

[20:08]  Ask, tell, ask. Come up with some different ideas. Write your book collaboratively. Find out what people want to know. Get input from a focus group.

[21:50] The faster you talk and are interviewed the more information you get down. You should use a ghost editor that can grammatically sort out what you say and talk your book out.

[24:32] Share content and help other people. Don't wait for the perfect book.

[26:40] Use CreateSpace and learn how to market yourself.

[27:49] Having a high profile VA that could work with you in your office for awhile would be great.

[28:53] You need to be a month out and get ahead of yourself. You need to organize yourself to use them right.

[29:40] Grow coaching to invest in real estate. Partner with someone who has already done it.

[30:25] Get a sales team to help you sell. Partner with people on real estate.

[31:53] A business structure forms a book.
"You have to interact with money everyday. You can either blindly do it or learn about it and understand how you can use it for a greater good." -Loral Langemeier
Click To Tweet
Links and Resources:
…