"As exciting as cryptocurrency is there really is a big movement going on with blockchain technology." -David
Click To Tweet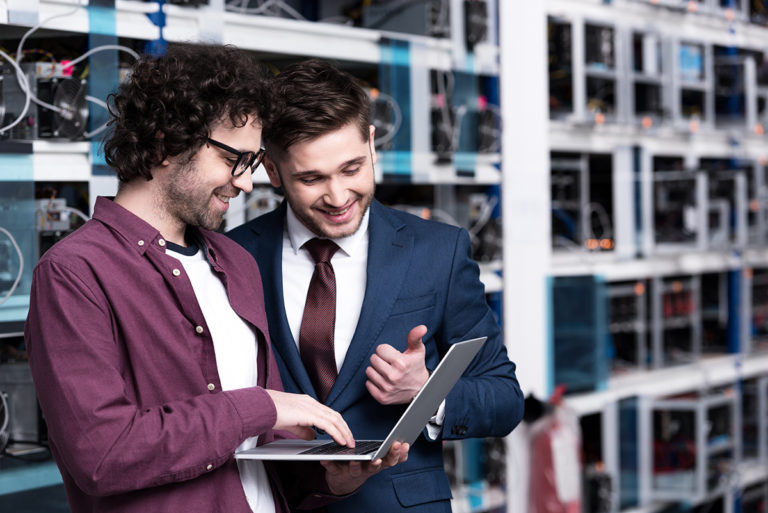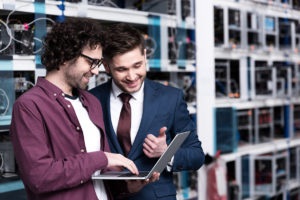 We are kicking off 2019 with financial predictions. Will be talking about the stock market, real estate, cannabis, and more. Today, we are talking about cryptocurrency, digital currency, and blockchain. I have two recent partners and world leading experts here today to talk everything crypto, blockchain, and digital currency.
David has a background in blockchain and Musicoin development and Walt has a trading background. Together they talk about what the future has in store for these technologies. They give some tips on learning about investments. They talk about regulation issues and how congress is struggling with new technology and old laws. They also talk about how impactful these technologies will become.
You can find Walt and David here:
"The blockchain is going to revolutionize the whole industry. It is bigger than anything that we have ever seen." -Walt
Click To Tweet
Show Notes
[01:57] David started working at home on web development and then really started digging into blockchain in 2013.

[02:59] Blockchain technology is going to have a huge impact. He first started working on Musicoin and then another music technology before he met up with Walt.

[03:54] David loves the process of building stuff through blockchain and making it work.

[04:05] Walt started out trading bitcoin and crypto currencies.

[04:42] He started looking into blockchain and brought David into his team.

[05:07] They have an amazing way to use an altcoin.

[05:34] Blockchain will create the biggest distribution of wealth that the world has probably ever seen.

[06:14] More wealth has been moved through bitcoin than any other wealth movement time in our history.

[07:02] Coinbase is the largest crypto wallet in the world. They are gaining over a million users a day.

[08:56] In the last six months, the price of Bitcoin has started to stabilize.

[09:38] Giant transactions happen in the OTC world.

[10:43] A lot of private sellers have their coins in cold storage wallets.

[11:19] When the market flips it's going to be very difficult to buy cryptocurrencies.

[11:42] There is a one-week hold before you can transfer your currency if you are investing through Coinbase.

[12:13] Investing in crypto can be a long-term play. That's how the big investors are looking at it.

[13:35] Smart folks are working on infrastructure and development during the bear markets.

[14:24] January 3rd 2009 the first block was mined on bitcoin.

[15:12] Blockchain technology is what is underneath Bitcoin, so the two do go hand-in-hand.

[15:48] Industries like banking and payments are getting majorly disrupted right now. Especially in third world countries and places where banking is more difficult.

[16:12] Other sectors that are using this technology include voting, healthcare, music, and many more.

[16:50] Blockchain opens up technology for entrepreneurs like the world has never seen.

[17:13] Almost every entrepreneur and startup is moving towards blockchain technology.

[18:02] Companies like IBM are building their own blockchain. Amazon is working on something. Overstock has their own version.

[18:36] Investors are interested in anything that is tied to blockchain.

[19:49] The smartest and most acting development isn't happening in Bitcoin.

[20:35] Altcoins are usually traded against Bitcoin, but there are many many different types of coins.

[22:24] When investing in altcoins it's very important to take a look at the project.

[23:41] Developed projects that you can actually see may be safer bets.

[24:09] There are already specialized blockchain lawyers available. There is some red tape to go through on the development side.

[25:12] There's going to be a four-week webinar series with a Q&A. Go to Ask Loral to find out more.

[26:08] The SEC is very involved with crypto. The regulatory agencies are trying to take this new paradigm and pull it back with laws established in the thirties and the forties. There are no easy answers. The debate is going on in Congress right now.

[27:41] The ICO approach is beginning to get controlled. Especially as it applies to crowdfunding.

[28:28] If your token doesn't have a wide use case then you probably shouldn't build it.

[29:03] The future of development is going to be investors wanting to see the reality of what you are building.

[31:35] If Congress doesn't do the right thing and not over-regulate that will be good, because we don't want to push Innovation overseas.
"Crypto has already infiltrated a big part of the world already, and it's not going anywhere. It's really an exciting time right now." -David
Click To Tweet
Links and Resources:
…