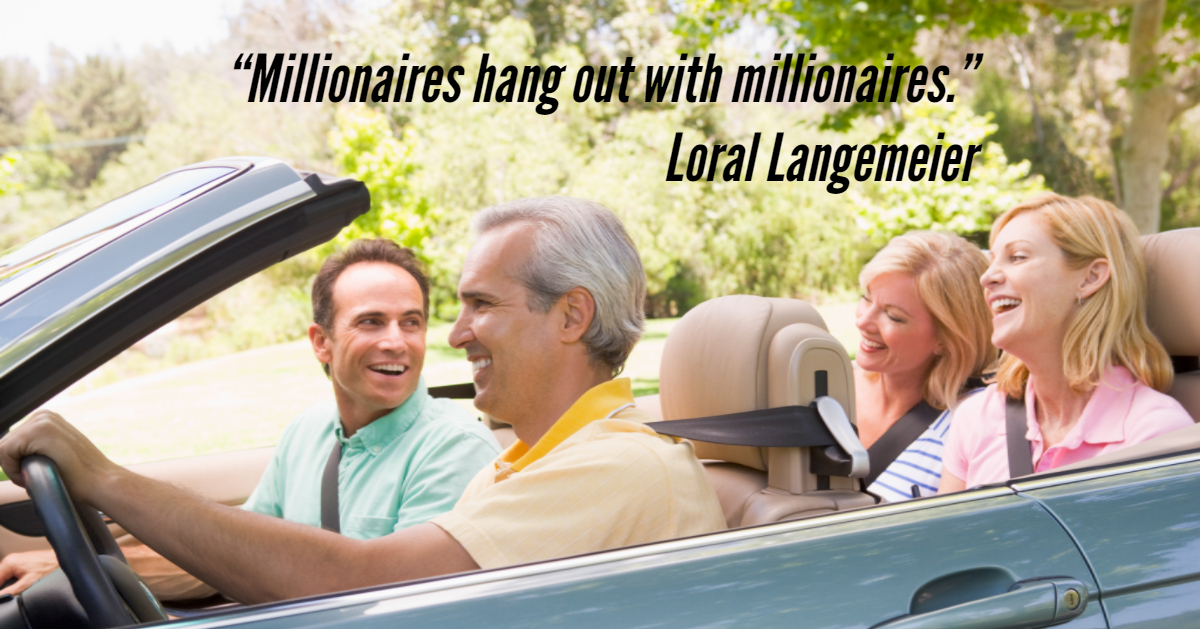 Let's face it; becoming a millionaire doesn't happen overnight.
There's no shortage of obstacles on your journey. It's easy to feel bogged down by all the trials and setbacks on your path to financial freedom.
Maybe you're spinning in circles and can't seem to get past a certain revenue threshold. Maybe you're putting in 12-hour-plus days but are no closer to your goal of adding that extra zero to your net worth. At some point, you've asked yourself if you're ever going to get there.
But it doesn't have to take forever.
Becoming a millionaire isn't just about hard work and dedication–it's about following a specific framework. You can't get where you're going without a map. Thankfully, that map has already been written.
There are 6 steps you need to take to propel your revenue to 7 figures. And these 6 strategies have helped hundreds of others go from average income to multi-million-dollar income
1. Look for Market Disruptors
Remember the dot-com bubble? For every early investor, there were thousands of others who were left in the dust.
Don't stand on the sidelines until it's too late. Good investments will leap-frog you if you don't strike while the iron is hot. Cannabis and cryptocurrency are already taking the world by storm. These cutting edge disruptors are primed to revolutionize the marketplace.
Educate yourself, talk to experts, and look for ways to invest in market disruptors. You don't want to wait until the opportunity passes you by.
2. Build a Wealth Team
You need a rockstar team of accountants and legal experts to help you with your entity and tax strategy, investments, moving your money and keeping more of your money. Your tax advisor is one of the most important choices you will make for your business, and it's imperative he or she understands strategy for high-level revenue. But what's even more important is that every person on your wealth team is unified and working together.
How many times have you gone to different financial advisors and get given different opinions? That's because they have their own agenda in mind…you're not the agenda. It's crucial you have a wealth team that wants the very best results for you, and is in sync with each other on your strategies and goals.
At Live Out Loud you are the agenda, and our entire rockstar wealth team is at your fingertips. Schedule a free Gap Analysis strategy session with our expert team to find out what your downfalls are, what's missing or not working and what you need based on your current financial situation and your business, and we'll lay out our suggested next actions for you.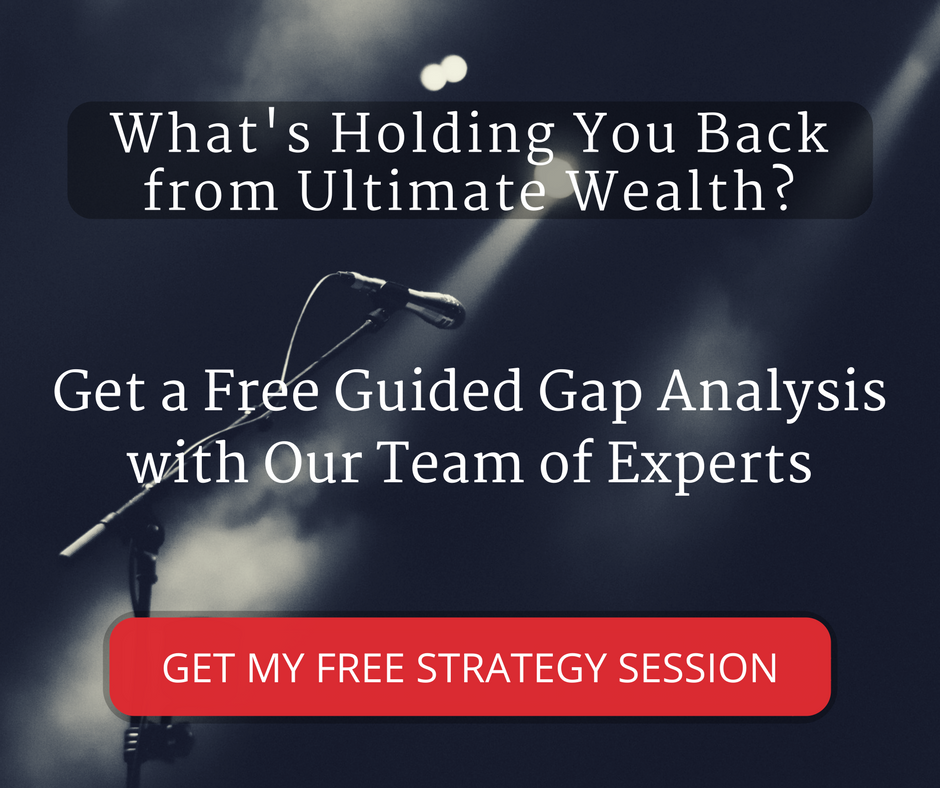 3. Make a Money Plan
Everyone should have a money plan; especially if you aim to generate millions of dollars in the next few years. Most people, however, make decisions based on what they see in their checkbook on a given day.
If you really want to possess a millionaire mindset, you need to be more strategic about your money. You should create a specific plan around your money that encompasses your cash flow, portfolio, and businesses.
Making a money plan is only half the battle. You also need to execute. Work your plan, be consistent, and watch your money grow. If you don't have a money plan, you need a Gap Analysis.
4. Analyze Your Peer Group
Millionaires hang out with other millionaires. Period.
Who do you call when you have a money question? Who do you go to for financial planning and tax strategy? If you don't have the answer to these questions, it's time to reconsider your peer group.
You need a reliable group of experts in your life if you want to acquire wealth. Millionaires have a team of people they work with year after year for support. Word to the wise: get a mentor. Having a constant source of high-level expertise from someone who's already navigated the waters to multi-million-dollar revenue can completely change your trajectory.
5. Invest in Double Digit Returns
There's nothing wrong with stockpiling your savings…if you want your wealth to remain stagnant.
Millionaires understand that they need to spend money to make money. Becoming wealthy requires a diverse portfolio and multiple streams of income. You should be investing in double digit returns and reinvesting that money into your next target.
6. Manage and Transfer Your Risk
There's no such thing as a risk free investment strategy. Becoming (and staying) a millionaire is much easier, however, if you learn how to manage your risk.
Yes, an investment can be risky if you don't have any knowledge on the subject. So learn to take control of your investments. Reach out to partners and work with other experts.
Your network can also help you transfer your risk. Learn how to operate as a business owner instead of an individual. This will help you lower your taxes and protect your assets.
Your goal shouldn't just be to make your first million dollar paycheck. You should aspire to continue to reach new levels of wealth for years to come…until your freedom day.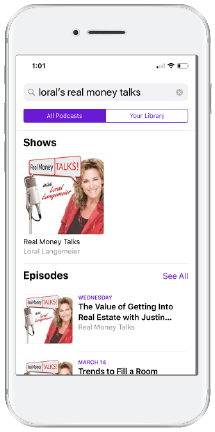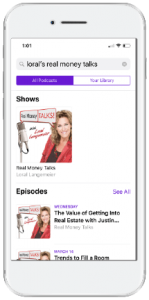 Listen to the Podcast on Your Phone
Do you wonder whether you're using all the tax, entity and wealth strategies available to you and if your investments are truly producing all they could be? Get in on the only conversation about money you need to be having with Real Money Talks.
Step 1.
Search for "Loral's Real Money Talks" in your preferred podcast app or platform
Step 2.
Hit the "Subscribe" button