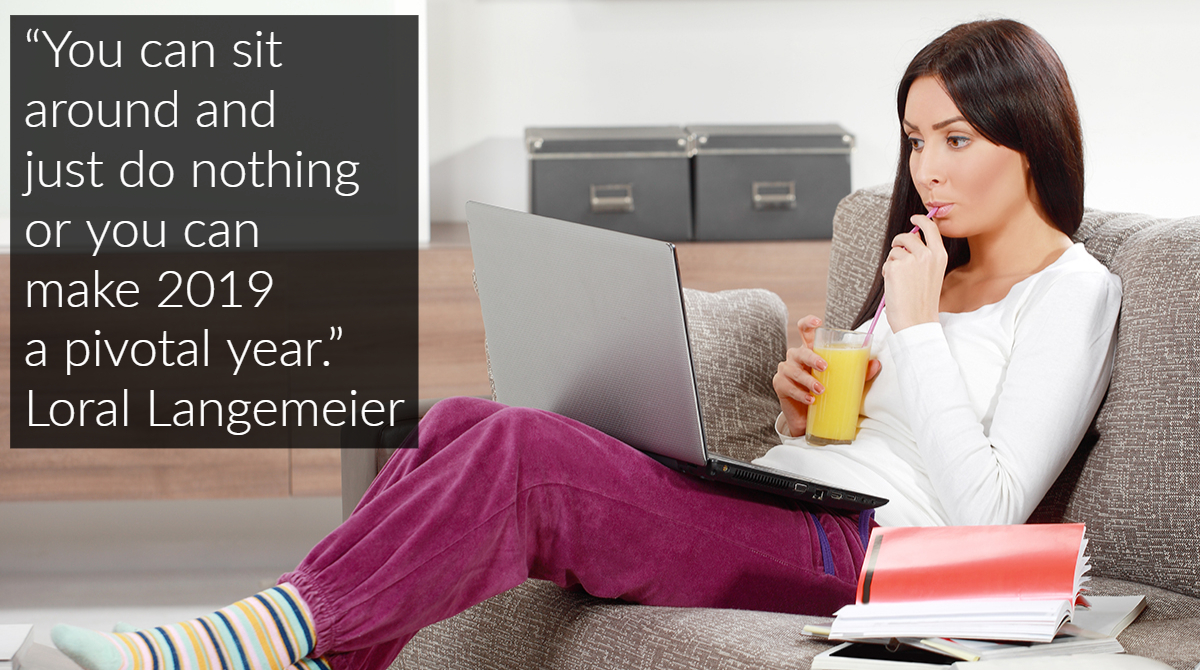 Do you have your 2019 financial strategy laid out?
If not, it's critical you strategize your money moves ASAP. Especially with April quickly approaching.
Last year was a landmark year for wealth builders, thanks to the emergence of industries like cannabis, cryptocurrency and blockchain. In fact, it was such a profitable year that more generational wealth has changed in the last 20 months than in all of history.
This year presents even more opportunity to get on the front lines of cutting edge investments and start bringing in seven figures. But before investing, it's crucial you deep-dive into your relationship with money, fix what's not working, and cleverly strategize your big moves. And with 2018 in your rearview mirror, now is the very best time to uplevel your wealth-building methods.
Here are the first 3 steps you should take to start building multi-million-dollar wealth in 2019.
1. Fix Your Money Sequence
You would never conduct surgery on yourself, right? You need a team of doctors and experts to guide you through even the most minor of procedures. They're there to diagnose your issues, plan your treatment and help you heal.
You should treat your finances the same way. You can't conduct financial surgery alone if you're looking to build multi-million-dollar wealth. You have to use the advice of experts to find money-making opportunities and fix your money sequence.
Most people experience financial failure because they don't sequence their money decisions correctly. For example, most people believe that you have to eliminate debt before you even consider investing. In reality, wisely investing your money is one of the fastest ways you can get out of debt. Making wise money decisions in the right order is crucial to your financial success.
How can you get your money sequence in check? Your first step is to jump on a free Gap Analysis strategy session with a wealth-building expert from our team. They will help diagnose your money sequence, find new opportunities, and leverage them into wealth.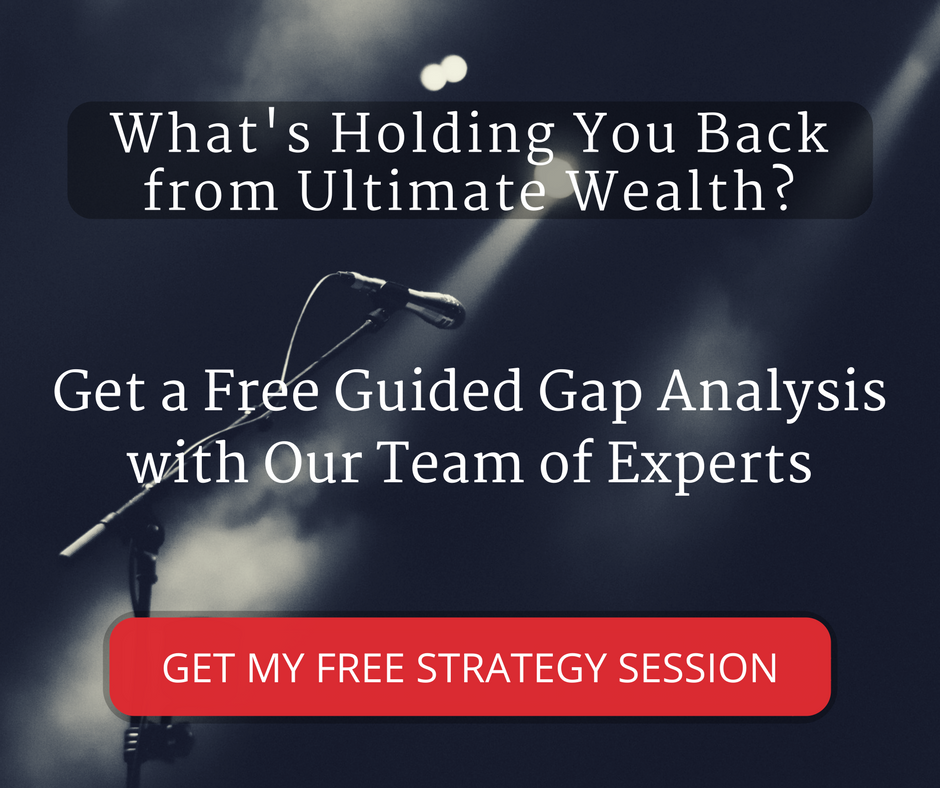 2. Make Commitments, Not Resolutions
How many times have you made the same resolution year after year? Making a New Year's resolution rarely results in success, whether you're looking to lose weight, improve your relationship or make multi-million-dollar wealth. In fact, 80 percent of New Year's resolutions fail by February.
Personal and financial resolutions are doomed to fail because they can easily disappear without consequences. Commitments, on the other hand, get real results. When you make a commitment, you're investing in an outcome. Your outcome is not negotiable, but the strategies and systems for getting to that outcome should be.
Start by committing to master two areas of your life. Financially, you can commit to a goal that has real financial results for your bank account. Whether it's doubling your income or investing in cryptocurrency, these commitments will put you on the path to financial freedom.
You can also commit to something more personal, like investing in personal development or improving your health. Self-improvement will not only improve your quality of life, but it can even have huge benefits on your bottom line.
3. Take Advantage of Deductions
The secret to financial freedom isn't in some hidden investment – it's about changing how you think about money.
There's no shortage of limiting beliefs about money. Most people are taught to get a job, invest in 401(k)s, go on vacations and retire. The problem is that high-income earners are highly taxed, their company 401(k)s are vulnerable, and their vacations lead to debt. Even worse, the average American has saved up less than $85,000 for retirement.
You don't have to live in an endless cycle of guilt when spending money. There are a number of ways you can start capitalizing on the money you have today. The key? Act like an entrepreneur.
Entrepreneurs take advantage of deductions to compound their wealth. They establish LLCs, S Corps, C Corps and trusts to put their money in deduction-friendly accounts. They roll their 401(k)s into tax-free Roth IRAs to 10x their retirement savings. They also go on exotic business trips that can be written off even when they feel like vacations.
Reframe the way you think about money to start building your wealth. You can start by doing a 3-year tax return review. This will help you identify your best opportunities for deductions and give you a roadmap to wealth building.
A new year brings with it new opportunities to make money. Start your year off by seeking help from experts, making financial commitments, and learning how to maximize your deductions, if you want to see major changes to your finances this year.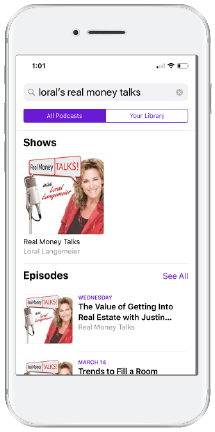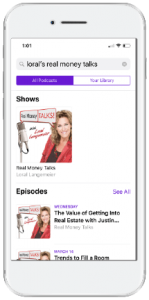 Listen to the Podcast on Your Phone
Do you wonder whether you're using all the tax, entity and wealth strategies available to you and if your investments are truly producing all they could be? Get in on the only conversation about money you need to be having with Real Money Talks.
Step 1.
Search for "Loral's Real Money Talks" in your preferred podcast app or platform
Step 2.
Hit the "Subscribe" button